Caverna: Express Delivery
---



Presentation


Caverna is a simple Java-based game, originally created for a University class. You play the role of a young pilot who has just joined Express Delivery, Earth's most reliable mail delivery service. You've been assigned to the emergency packages area, which uses the underground cave network created during the war in order to travel. This won't be an easy task, though... the caves are irregular and are filled with traps left by pirates in order to retrieve some cargo and salvage from any incoming ships. To fight this you're armed with a standard laser beam and are always in contact with a flight assistant. This, added to good reflexes and amazing piloting skills, should be enough to keep you alive.
The game's programming is finished, however, it still needs original graphics, since it's currently running with "test only" artwork taken from other videogames. If you can do better than what's shown on the pictures and want to work on this project, send an e-mail to pamaro@student.dei.uc.pt. Before doing so, however, please note that this game is freeware and no money is involved. Your only reward will be appearing in the credits (and having lots of fun during the development process, like I am right now :) ).

---
Snapshots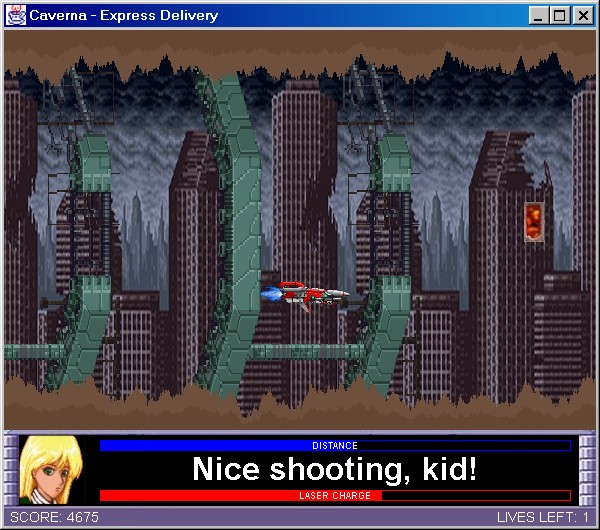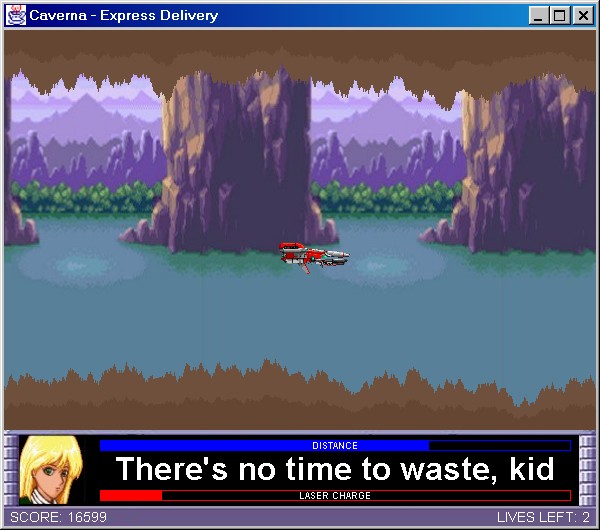 ---
Features
Randomly generated caves
Digitized voices
Two paralax scrolling plans
Increasingly difficult levels
MIDI music
Easy to play
And more...